Products
Executive Stainless Steel products consist of high quality solid wires, flux cored wires and coated electrodes, all with excellent operator appeal.
Kobelco DW-347
E347T0-1/4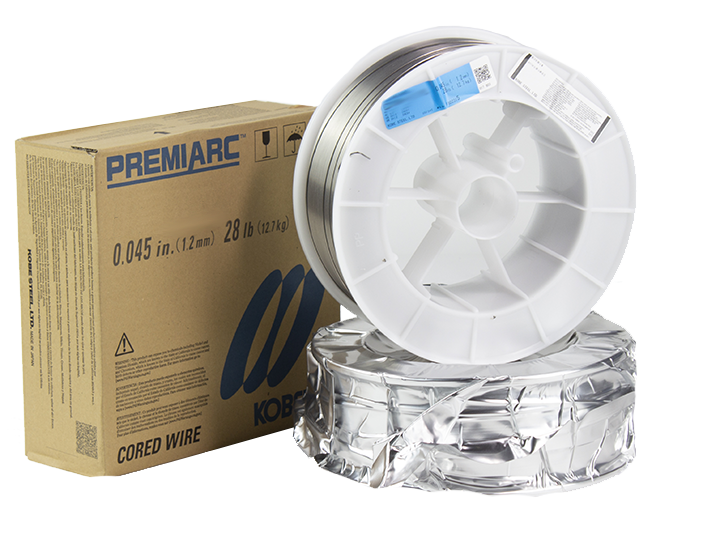 Usually used for welding chromium-nickel stainless steel base metals of similar composition stabilized with either Nb or Ti. Although Nb is the stabilizing element usually specified in Type 347 alloys, it should be recognized that tantalum (Ta) is also present. Ta and Nb are almost equally effective in stabilizing carbon and in providing high-temperature strength. If dilution by the base metal produces a low ferrite or fully austenitic weld metal, the crack sensitivity of the weld may increase substantially
Certifications
For over twenty-five years Exocor has been a respected name in the industry as a reliable source of filler metals.
Our corporate office is ISO 9001:2015 certified with memberships in AWS, CWA and GAWDA, and approvals on certain products such as CWB, LLOYDS, and EN.