Products
Executive Stainless Steel products consist of high quality solid wires, flux cored wires and coated electrodes, all with excellent operator appeal.
Executive 307Si
Similar to ER307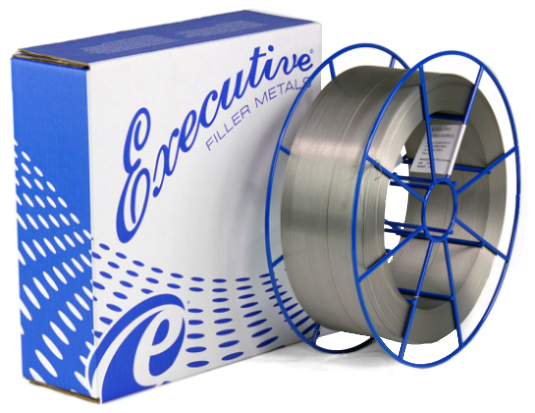 Executive 307Si is an austenitic stainless steel wire with very low ferrite. This alloy is basically a modified 307 with higher manganese to improve hot cracking resistance. The high silicon content provides very good wettability, which ensures a smooth spatter free weld deposit. This alloy is a good choice for welding thick plates such as armor plate, manganese steel and wear plates. It is also a very good choice for welding dissimilar metals like carbon steel to stainless steel, where a PWHT is required.
Certifications
For over twenty-five years Exocor has been a respected name in the industry as a reliable source of filler metals.
Our corporate office is ISO 9001:2015 certified with memberships in AWS, CWA and GAWDA, and approvals on certain products such as CWB, LLOYDS, and EN.