Products
Executive Stainless Steel products consist of high quality solid wires, flux cored wires and coated electrodes, all with excellent operator appeal.
Executive 630 (17/4PH)
ER630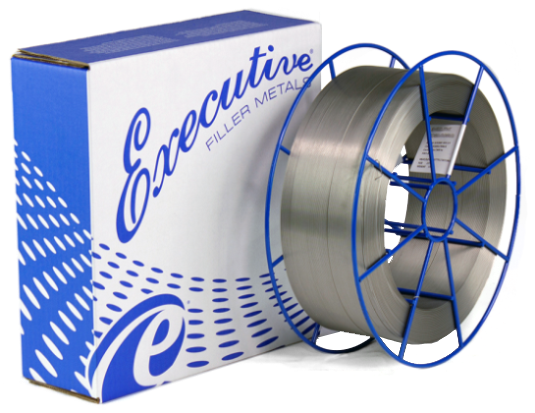 Executive 630 has a composition designed primarily for welding precipitation-hardening stainless steels. The composition is modified to prevent the formation of ferrite networks in the martensitic microstructure which have a deleterious effect on mechanical properties. It is a martensitic stainless steel that is often selected for its high resistance to stress-corrosion cracking, it's magnetic properties, and excellent corrosion resistance.
Executive 630 wire is designed to provide clean and consistent welds with excellent feedability and minimal clean-up.
By maintaining tight control from the country of melt to the design of the spool Executive wire provides welders with the highest quality stainless bare wire.
Certifications
For over twenty-five years Exocor has been a respected name in the industry as a reliable source of filler metals.
Our corporate office is ISO 9001:2015 certified with memberships in AWS, CWA and GAWDA, and approvals on certain products such as CWB, LLOYDS, and EN.