Products
Executive Stainless Steel products consist of high quality solid wires, flux cored wires and coated electrodes, all with excellent operator appeal.
Executive 16-8-2P
EGT-1/4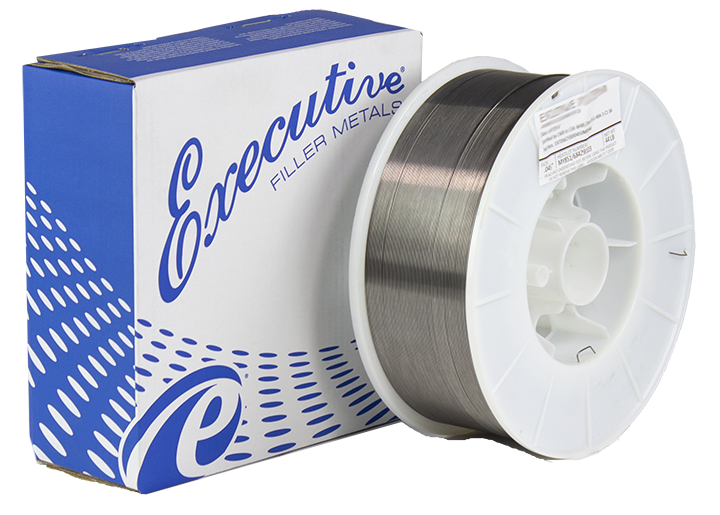 Executive 16-8-2P may be used to weld 16-8-2, 316 and 347 grade stainless steels used in high temperature piping systems. It has good hot ductility properties and is well suited for welding cat crackers, furnace parts, and components used in the petrochemical, chemical processing and power generation industries. Executive 16-8-2P provides superb performance characteristics is all positions, using either CO2 or M21 shielding gas. Flat, well washed beads can be achieved with minimal weaving. Spatter is very low and slag peeling is excellent, minimizing cleanup.
Certifications
For over twenty-five years Exocor has been a respected name in the industry as a reliable source of filler metals.
Our corporate office is ISO 9001:2015 certified with memberships in AWS, CWA and GAWDA, and approvals on certain products such as CWB, LLOYDS, and EN.