Products
Executive Stainless Steel products consist of high quality solid wires, flux cored wires and coated electrodes, all with excellent operator appeal.
Executive 312-16
E312-16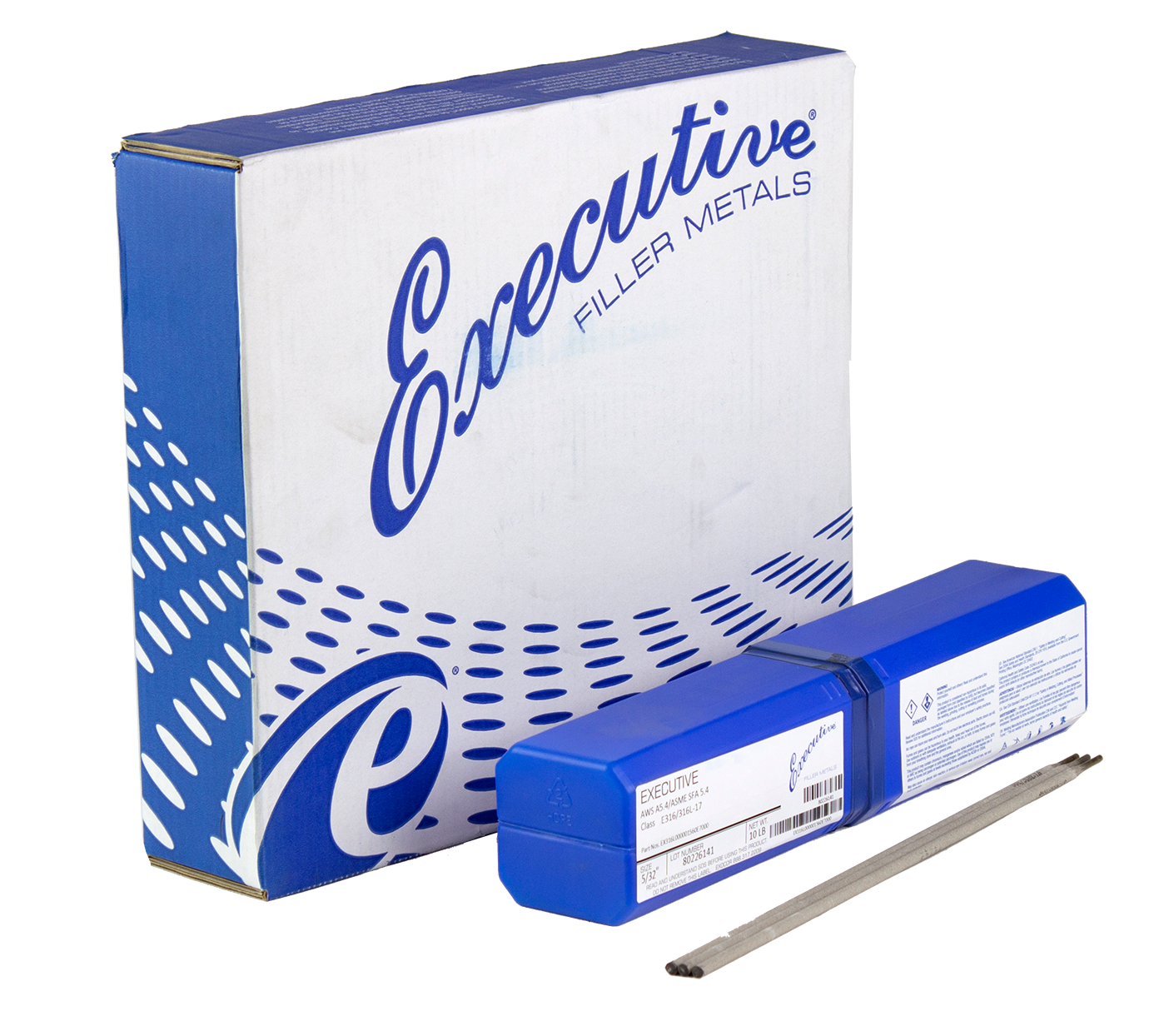 Executive 312 provides superior weldability, low spatter and smooth beads with easy slag removal. Designed for welding high tensile alloys it has low crack susceptibility with weld deposits that work-harden to allow for good wear resistance.
Executive 312, as welded, boasts the highest tensile and yield strength amongst other stainless electrodes making it suitable for joining hard to weld and dissimilar metals.
These electrodes were originally designed to weld cast alloys of similar composition. They have been found to be valuable in welding dissimilar metals, especially if one of them is a stainless steel, high in nickel. This alloy gives a two-phase weld deposit with substantial amounts of ferrite in an austenitic matrix.
Certifications
For over twenty-five years Exocor has been a respected name in the industry as a reliable source of filler metals.
Our corporate office is ISO 9001:2015 certified with memberships in AWS, CWA and GAWDA, and approvals on certain products such as CWB, LLOYDS, and EN.