Products
Executive Stainless Steel products consist of high quality solid wires, flux cored wires and coated electrodes, all with excellent operator appeal.
Executive 330
EC330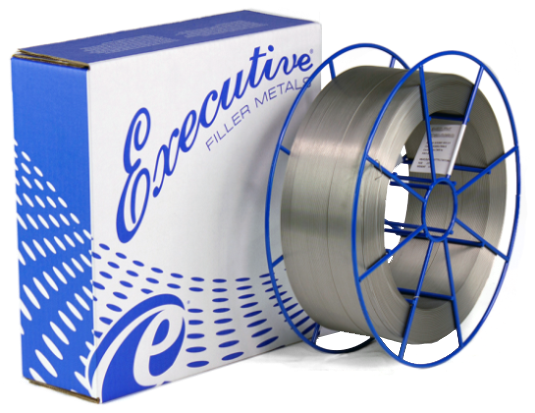 Executive 330 provides superior weldability, low spatter and smooth beads with easy slag removal.
Executive 330 is commonly used where heat and scale resisting properties above 1800°F (980°C) are required, except in high sulfur environments, as these environments may adversely affect elevated temperature performance. Repairs of defects in alloy castings and the welding of castings and wrought alloys of similar composition are the most common applications.
Being a fully austenitic alloy, care must be taken to minimize heat input during welding in order to reduce the potential for cracking.
Certifications
For over twenty-five years Exocor has been a respected name in the industry as a reliable source of filler metals.
Our corporate office is ISO 9001:2015 certified with memberships in AWS, CWA and GAWDA, and approvals on certain products such as CWB, LLOYDS, and EN.