Products
Executive Stainless Steel products consist of high quality solid wires, flux cored wires and coated electrodes, all with excellent operator appeal.
Executive 308/308L-16
E308/308L-16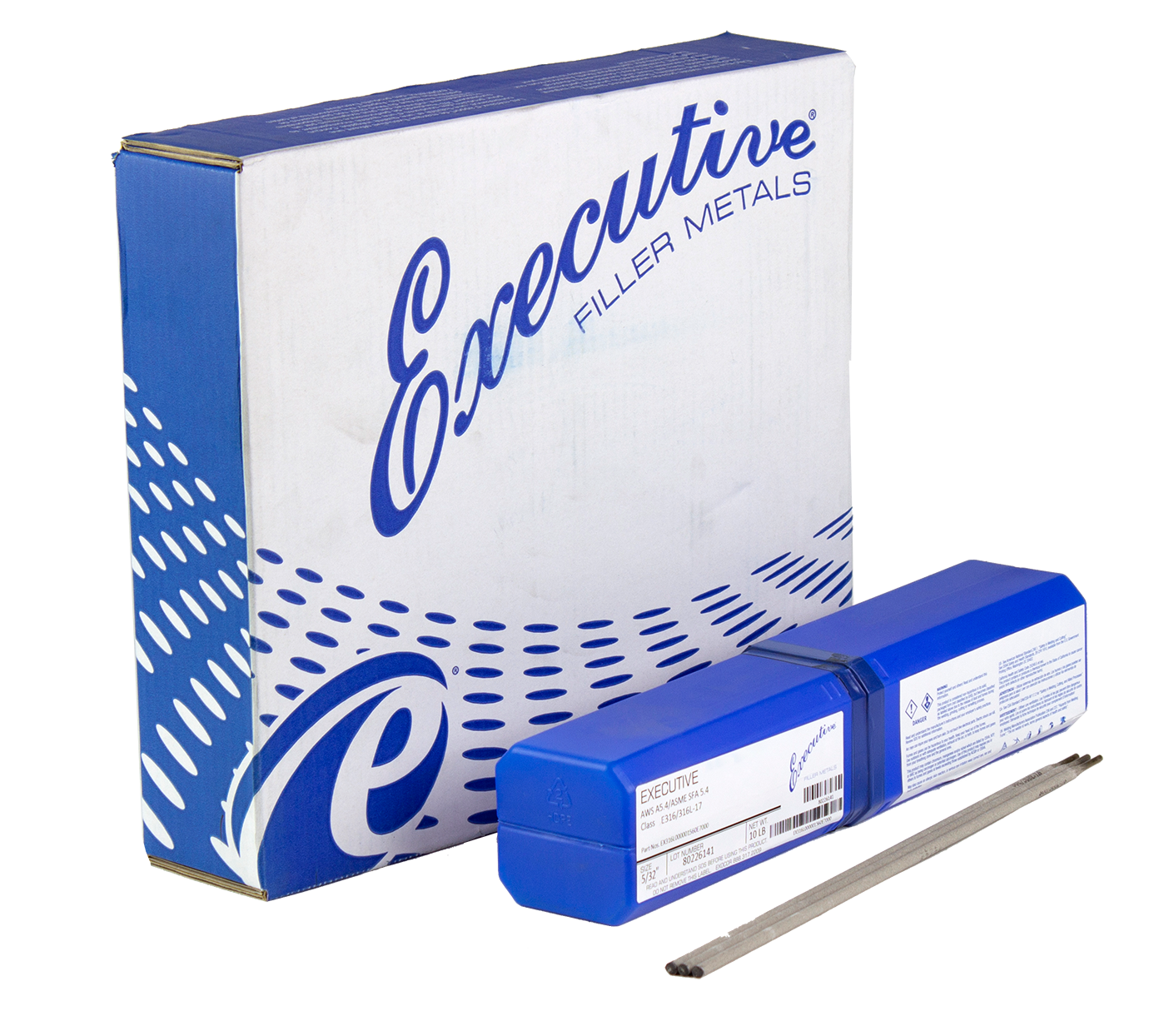 Executive stainless steel coated electrodes are a superior operating SMAW filler metal that can be used in a variety of applications. Executive 308/308L is dual certified for both low carbon and standard carbon grades reducing duplication of inventories.
Executive 308/308L is a versatile electrode designed to weld several types of austenitic steels with low carbon levels to help eliminate carbide precipitation in high temperature service.
Certifications
For over twenty-five years Exocor has been a respected name in the industry as a reliable source of filler metals.
Our corporate office is ISO 9001:2015 certified with memberships in AWS, CWA and GAWDA, and approvals on certain products such as CWB, LLOYDS, and EN.