Products
Executive Stainless Steel products consist of high quality solid wires, flux cored wires and coated electrodes, all with excellent operator appeal.
Executive 2594-16 (Super Duplex)
E2594-16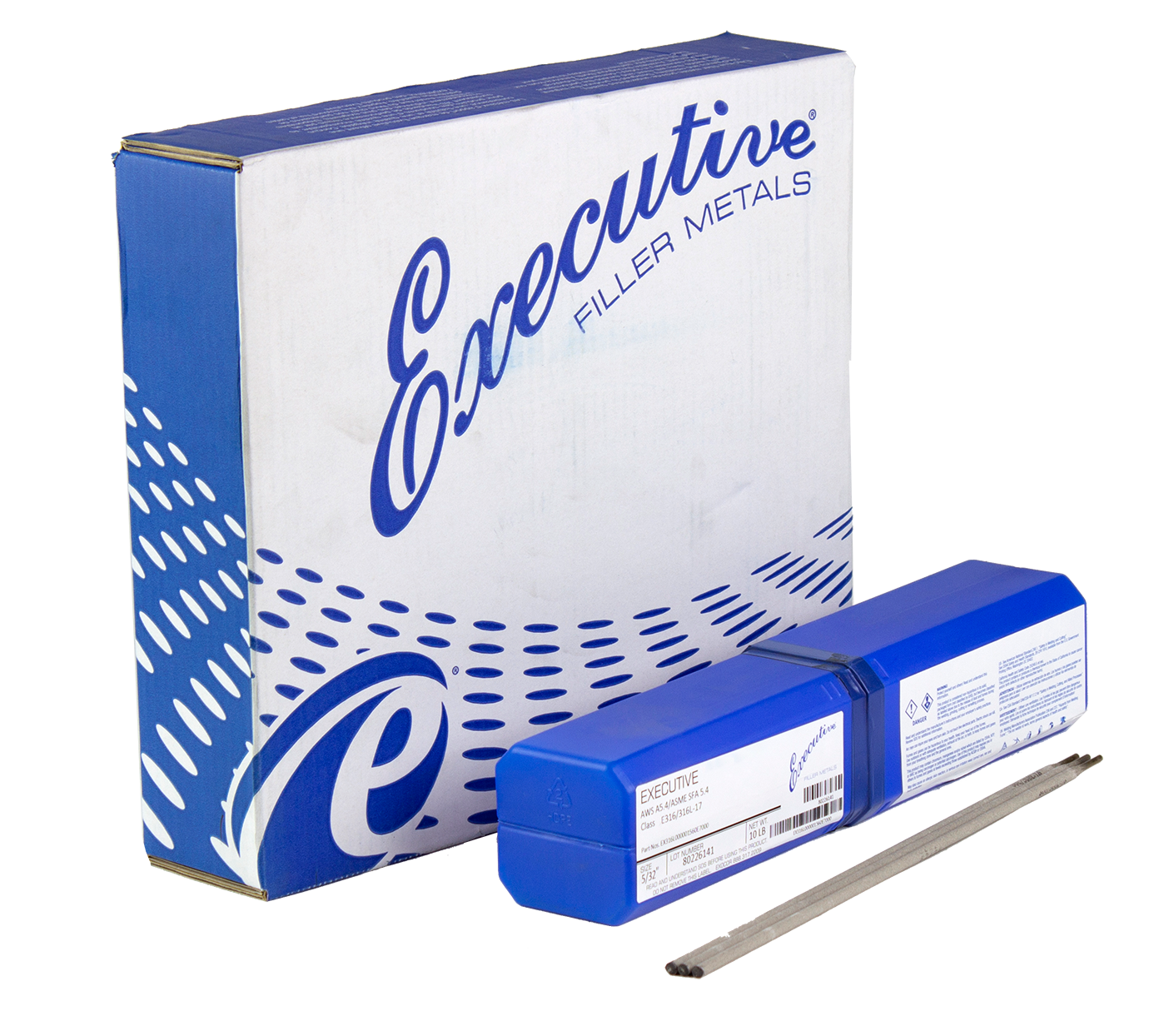 Executive 2594 provides superior weldability, low spatter and smooth beads with easy slag removal. Matches wrought super-duplex alloys chemistry and mechanical properties. Over-alloyed in 2-3% nickel which provides the optimum ferrite/austenite ratio in finished welds. Exocor 2594 is a Super Duplex stainless steel for welding of Type 2507, UNS S32750 (wrought) and UNS J93404 (cast), and similar compositions. It can also be used for the welding of carbon and low alloy steels to duplex stainless steels as well as to weld "standard" duplex stainless steels such as Type 2205 although the weld metal impact toughness may be inferior to that from E2209 electrodes.
Certifications
For over twenty-five years Exocor has been a respected name in the industry as a reliable source of filler metals.
Our corporate office is ISO 9001:2015 certified with memberships in AWS, CWA and GAWDA, and approvals on certain products such as CWB, LLOYDS, and EN.