Products
Executive wires are highly consistent from batch to batch and offer very low fume and low spatter levels leading to excellent operator appeal.
Kobelco Familiarc DW-50
E71T-1C/M H8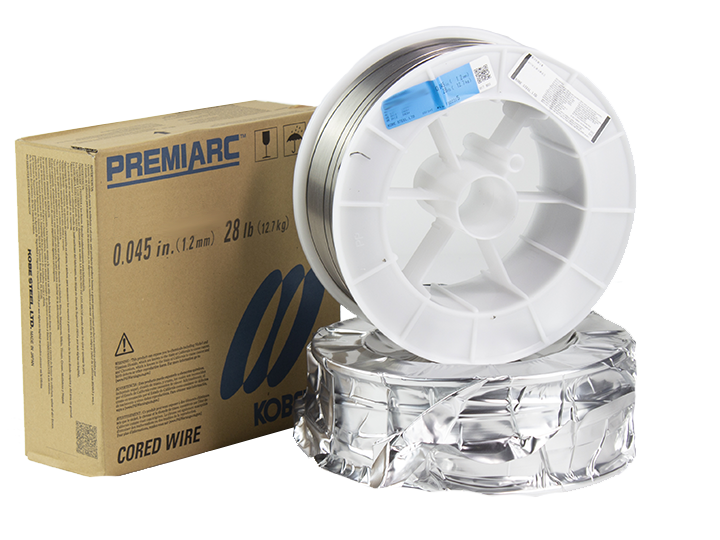 Kobelco DW-50 is a rutile flux cored wire for carbon steel for general use including seismic application. Fast freezing slag formula gives DW-50 its excellent weldability not only in horizontal but in vertical and overhead welding. DW-50 can be used with 100% CO2 or 75% Ar-25% CO2 shielding gas. It has a wide welding parameter range which makes DW-50 very versatile. Its low fume emission formula creates a clean welding environment at any welding condition. DW-50 now has AWS D1.8 approval, making it a superior choice for seismic applications in the structural steel industry.
Certifications
For over twenty-five years Exocor has been a respected name in the industry as a reliable source of filler metals.
Our corporate office is ISO 9001:2015 certified with memberships in AWS, CWA and GAWDA, and approvals on certain products such as CWB, LLOYDS, and EN.