Products
Executive wires are highly consistent from batch to batch and offer very low fume and low spatter levels leading to excellent operator appeal.
Executive 71T-12MJ
E71T-12MJ H4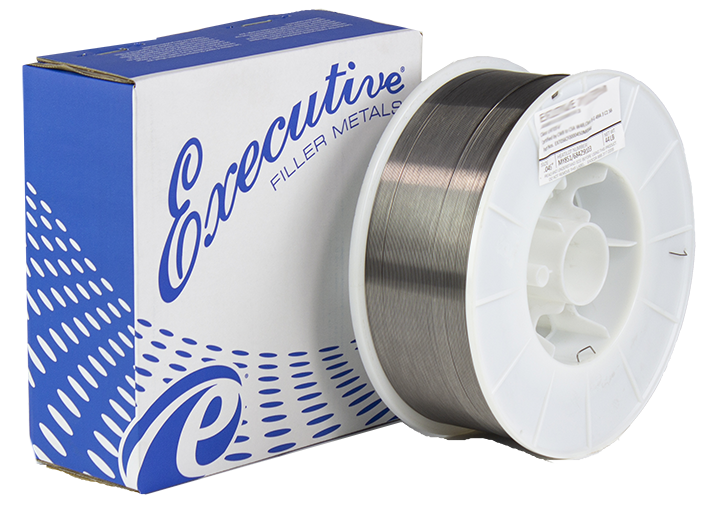 Executive 71T-12MJ is an all-position flux-cored wire designed for single or multi-pass applications that demand exceptional weld metal toughness. It maintains excellent impact toughness down to -50°F (-46°C) in the as-welded and typical post weld heat treated (PWHT) condition.

Executive 71T-12MJ also boasts a smooth arc with fast freezing slag and low spatter levels, characteristics shared with other executive flux-cored wires. Additionally, unlike many other products in the market, Executive 71T-12MJ supports an "H4" low-hydrogen designation
Certifications
For over twenty-five years Exocor has been a respected name in the industry as a reliable source of filler metals.
Our corporate office is ISO 9001:2015 certified with memberships in AWS, CWA and GAWDA, and approvals on certain products such as CWB, LLOYDS, and EN.