Products
Executive wires are highly consistent from batch to batch and offer very low fume and low spatter levels leading to excellent operator appeal.
Executive 70C-6 MC
E70C-6M H4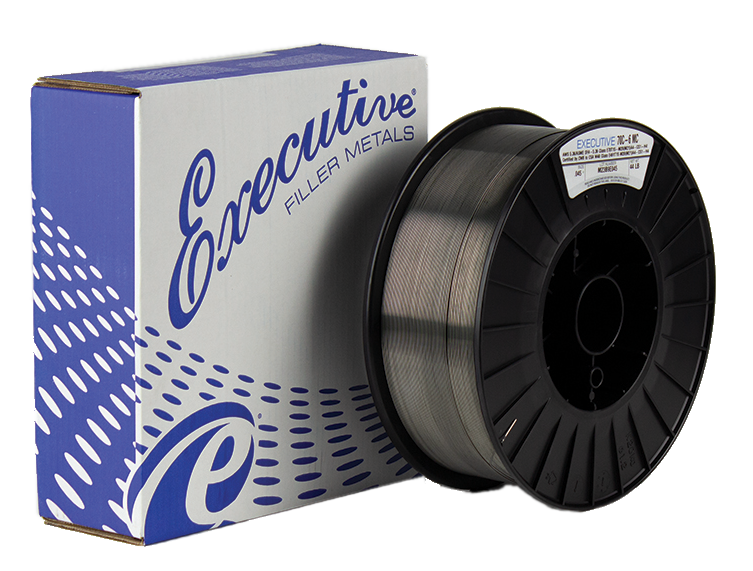 Executive 70C-6 MC is a high-quality and easy to use metal cored wire designed to help improve your productivity.
This premium wire is highly consistent with great weldability intended for single or multi-pass welding in a variety of steel weldments and fabrications.
Certified test reports that include certification to AWS D1.8 for critical seismic applications with actual chemistry and mechanicals for both 90% Ar / 10% CO2 and 80% Ar / 20% CO2 shielding gases are provided with each Lot.
Certifications
For over twenty-five years Exocor has been a respected name in the industry as a reliable source of filler metals.
Our corporate office is ISO 9001:2015 certified with memberships in AWS, CWA and GAWDA, and approvals on certain products such as CWB, LLOYDS, and EN.