Products
Executive wires are highly consistent from batch to batch and offer very low fume and low spatter levels leading to excellent operator appeal.
Executive Plus 7018-1
E7018-1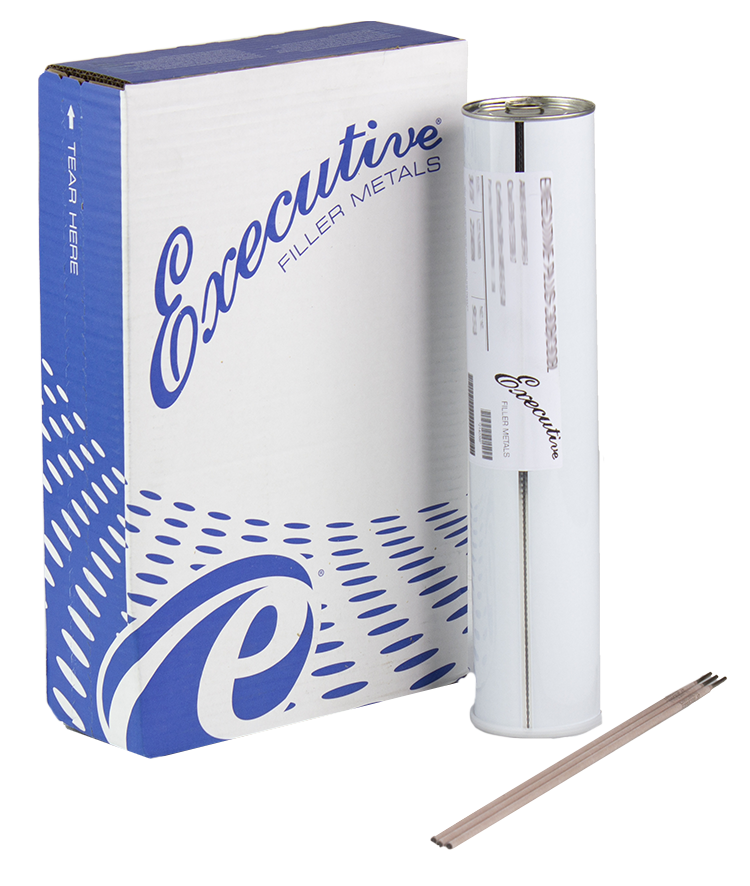 Basic coated electrode engineered for high-quality welds. Excellent strength and toughness properties. Also suitable for welding steels with low purity and high carbon content. Metal recovery >110%. Good weldability in out-of-position work except for vertical-down. Suitable for welding in steel construction, boiler and container fabrication, vehicle construction, shipbuilding, and machine construction as well as for buffer layers when building up on high carbon steels.
Certifications
For over twenty-five years Exocor has been a respected name in the industry as a reliable source of filler metals.
Our corporate office is ISO 9001:2015 certified with memberships in AWS, CWA and GAWDA, and approvals on certain products such as CWB, LLOYDS, and EN.