Products
Executive Nickel Alloy products are exceptionally clean solid wires with superior feedability and a flux cored wire that offers great operator appeal.
Executive 625 AP FC
ENiCrMo3T1-1/4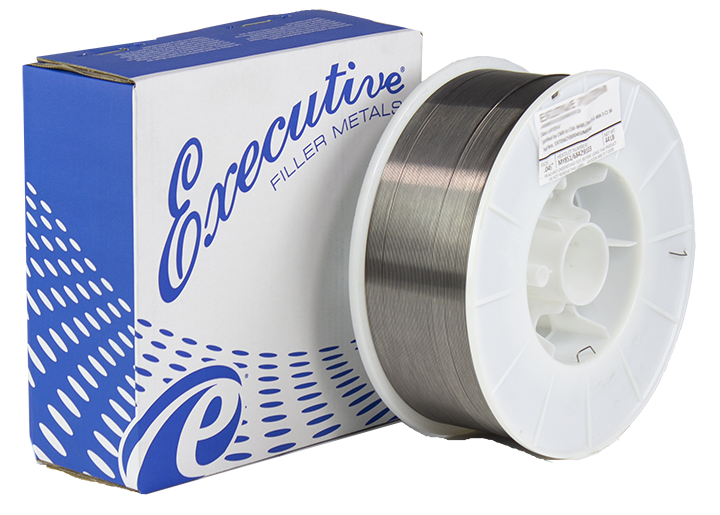 Executive 625 AP FC is a nickel-chromium-molybdenum gas shielded FCAW wire that can be used for welding in all positions using 100% CO2 or Argon/ CO2 mixtures such as 75/25. It is the flux cored equivalent to Executive 625 and has complimentary chemistry to Alloy 625 (NiCrMo-3) providing ease of welding and increased deposition rates associated with flux cored wire.
Certifications
For over twenty-five years Exocor has been a respected name in the industry as a reliable source of filler metals.
Our corporate office is ISO 9001:2015 certified with memberships in AWS, CWA and GAWDA, and approvals on certain products such as CWB, LLOYDS, and EN.